The e-cigarette and vaping trend is not from some new inventor trying to make smoking safer—Big Tobacco is still behind the movement to hook more people into becoming addicted to nicotine.
According to the Centers for Disease Control (CDC), "All JUUL® e-cigarettes have a high level of nicotine.
According to the manufacturer, a single JUUL® pod contains as much nicotine as a pack of 20 regular cigarettes."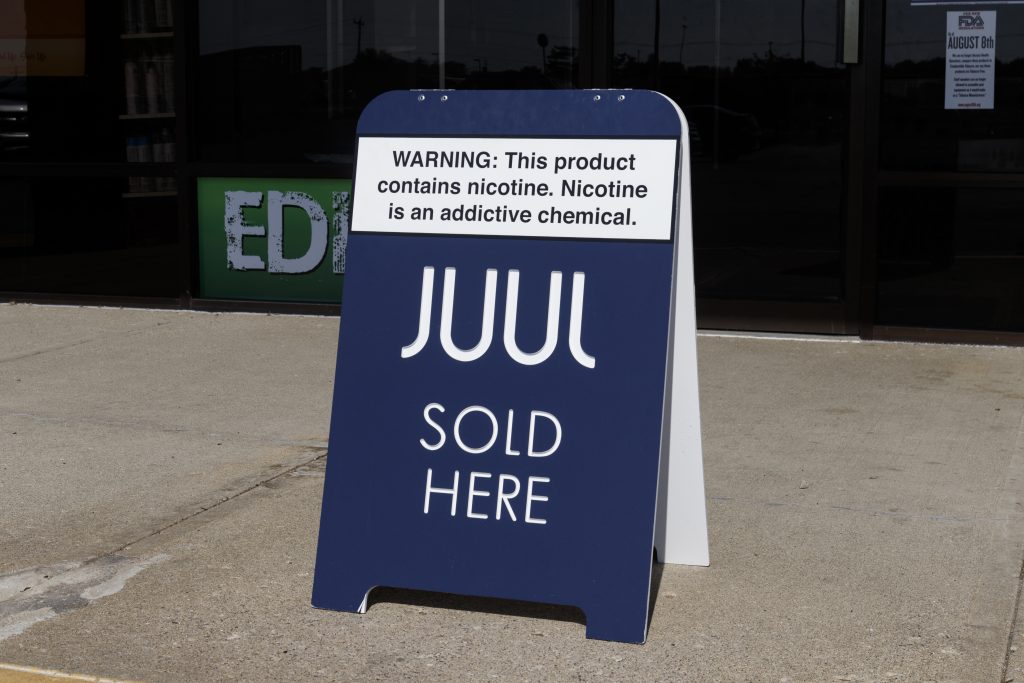 Who is using the JUUL® e-cigarette?
Nearly twenty percent of middle and high school students have witnessed JUUL® used in school.
JUUL® is easy to hide because it looks like a flash drive, can be charged in a USB port, and doesn't produce a noticeable odor.
These characteristics enable discreet use, especially in places where e-cigarettes are not permitted—such as churches and schools.
According to an April 2018 Truth Initiative® survey of more than 1,000 youth between 12 and 17 years old almost one-fifth of middle and high school students have seen JUUL® used in school.
A New York JUUL® addiction attorney will emphasize this despicable attempt by JUUL® to hook young people.
Can the JUUL® e-cigarette really cause personal injury?
A New York JUUL® addiction attorney will outline the following facts in a court of law.
E-cigarettes heat nicotine (extracted from tobacco), flavorings, and other chemicals to create an aerosol that you inhale.
Regular tobacco cigarettes contain 7,000 chemicals, many of which are toxic.
While we don't know exactly what chemicals are in e-cigarettes, there's almost no doubt that vaping exposes you to fewer toxic chemicals than smoking traditional cigarettes.
But according to HopkinsMedicinse.org, there has been an outbreak of lung injuries and deaths associated with vaping—including a confirmed 2,807 cases of e-cigarette or vaping use-associated lung injury (EVALI) and 68 deaths attributed to that condition.
What is the connection between Big Tobacco and the JUUL® e-cigarette brand?
JUUL Labs® is a three-year-old e-cigarette tech startup valued at more than $38 billion that now accounts for more than 75% of all U.S. e-cigarette sales.
It has succeeded in creating epidemic levels of use among youth thanks to:
an extremely addictive product;
questionable marketing practices;
savvy use of social media influencers to lure others in; and,
sleek discreet packaging that resembles a USB memory stick.
Big Tobacco giant Altria® (parent company of Philip Morris®) recently invested around $13 billion for a 35% stake in the company.
Altria® is a convicted racketeer found to have engaged in decades of lying to the American public about the health hazards of tobacco use and exposure to secondhand smoke.
A New York JUUL® addiction attorney will bring these statistics to light in getting justice and compensation for a client.
If you believe you have a case against Big Tobacco for personal injuries suffered while using their JUUL®-branded products, contact the Law Office of Steven Gacovino right now for a free case evaluation.
Source(s)
Contact The Law Offices Of Steve Gacovino Now
Schedule a consultation with Steven Gacovino today at Steve@gaclawyer.com, and let him fight for you and protect your rights. Call (631) 609-4500 or fill out the contact form.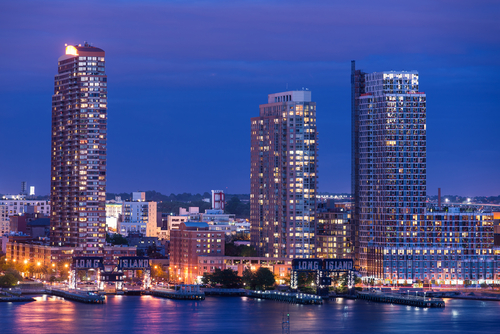 Attorney Advertising Legal Disclaimer – Admitted in NY, NJ, CT, and Washington, D.C. only. While this firm maintains joint responsibility, your case may be referred to local or trial counsel for primary handling. Not available in all states. Prior results cannot and do not guarantee or predict a similar outcome with respect to any future matter, including yours, in which a lawyer or law firm may be retained.
Copyright© 2023, Law Offices Of Steven Gacovino. All Rights Reserved.